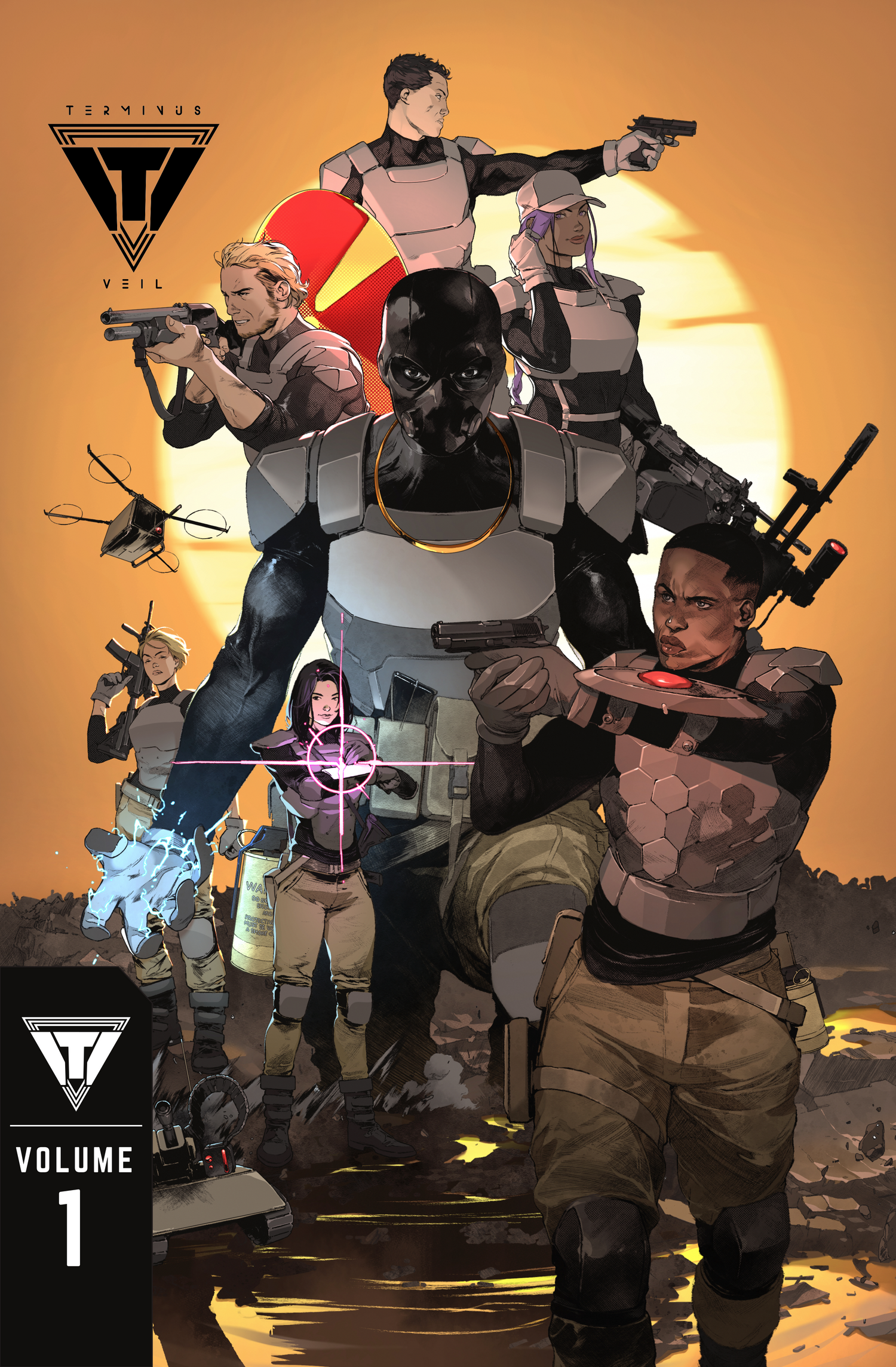 Terminus Veil
Follow Guardians International, a private security firm who are thrust into an epic conspiracy involving dangerous robberies, futuristic weaponry and gut wrenching betrayal. The leader of the Guardians, Wei "Quan" Gong is locked into a power struggle with a calculating and cutthroat scientist, Dr. Edward Clarence.  Find out who from the Guardians will rise to become heroes and who will backstab their peers for material gains in the action mystery comic, Terminus Veil.
Jack Harris Jr is the creator and author of Terminus Veil which is produced by his company, Clash Digital Publishing.  Clash was founded on three key principles which are high quality artwork, diverse characters from different backgrounds and explosive, thrilling action. 
Terminus Veil Volume 1 is a trade paperback which includes issues 1 through 4. In addition, the trade features character biographies, background story details and concept artwork. That's over 90 pages of sequential art and another 30 plus pages of complementary content.  If you like the action of American style comic books like X-Men and Wildcats or the intricate high tech feel of mangas like Ghost In the Shell, this book is for you.
Sign up to get Terminus Veil #1 for free!